With cases beginning to rise again, the CDC and health officials strongly encourage the wearing of face masks to prevent the spread of COVID-19. If everyone wore a facial covering, the transmission of this novel coronavirus would be severely limited potentially saving the lives of thousands of people. But if you're anything like me, finding a decent mask may be difficult, time-consuming, and perhaps impossible. One of the most important things you must know (and something I learned the hard way) is that masks from China ought to be AVOIDED at all costs. They're more often than not cheap and ineffective. In fact, most of these manufacturers try to convince you that they are NIOSH approved, but many times these are false advertisements. Moreover, the best advice I can give you is to NOT order off of amazon as many of their suppliers are Chinese.
Instead, I'll give you credible sources you can trust where you can buy effective face coverings (even N95s) that are sure to protect you. By the way, I am not sponsored by any of these companies so I provided this list purely out of goodwill.
N95s are the only masks that are proven effective for preventing one from catching COVID-19. This being the case these are HIGHLY regulated and are coveted for healthcare workers and first responders. I do not recommend getting these masks unless you are immunocompromised or if you're in a high-risk group. Home Depot offers these masks although they are advertised as "Sanding and Fiberglass Respirators."
For those of us that want surgical masks that are disposable and easy to use, you can try to order through Henry Schein which is a worldwide distributor of medical supplies. The problem with this route is that you must contact the supplier directly which can be a pain, but it's worth it if you have the patience. Also you can only buy in bulk, so keep that in mind.
For the rest of us, this is probably the best reusable mask I can offer. Outdoor Research is not only based in the United States but their masks are treated with HeiQ NPJ03, which is an antiviral textile treatment that has been tested effective against Coronavirus. These masks are made of polyester fabric that's durable and does not trap your breath like other masks. These are probably the best masks on the market.
These masks are also from a US based company. They are made of polyester and cotton and because they're handmade they seem to be pretty high quality. They come in two sizes and colors.
Next on the list is this mask from Trew Gear, another US based company that worked with NW Alpine to produce these facial coverings. In addition to a stretch woven polyester layer, the mask contains an antimicrobial inner lining. Also, this company contributes a significant amount of its profits to a local recovery fund for COVID-19. So if you want to help, get this mask!
If you live in a city and you run, this mask is for you. Because you're probably breathing hard, wearing one of the masks I previously mentioned may be difficult so I recommend this facial covering so you can protect people around you. This "Buff," as it's known, is usually worn by people who snowboard or mountain bike, but during this season this mask would be appropriate.
If you are more on the creative side, this mask may be for you. With Vistaprint you can choose from their selection of graphic designs and have it shipped to you in no time. The good thing about these masks is that they are double layered while allowing you to insert a filter if you wish.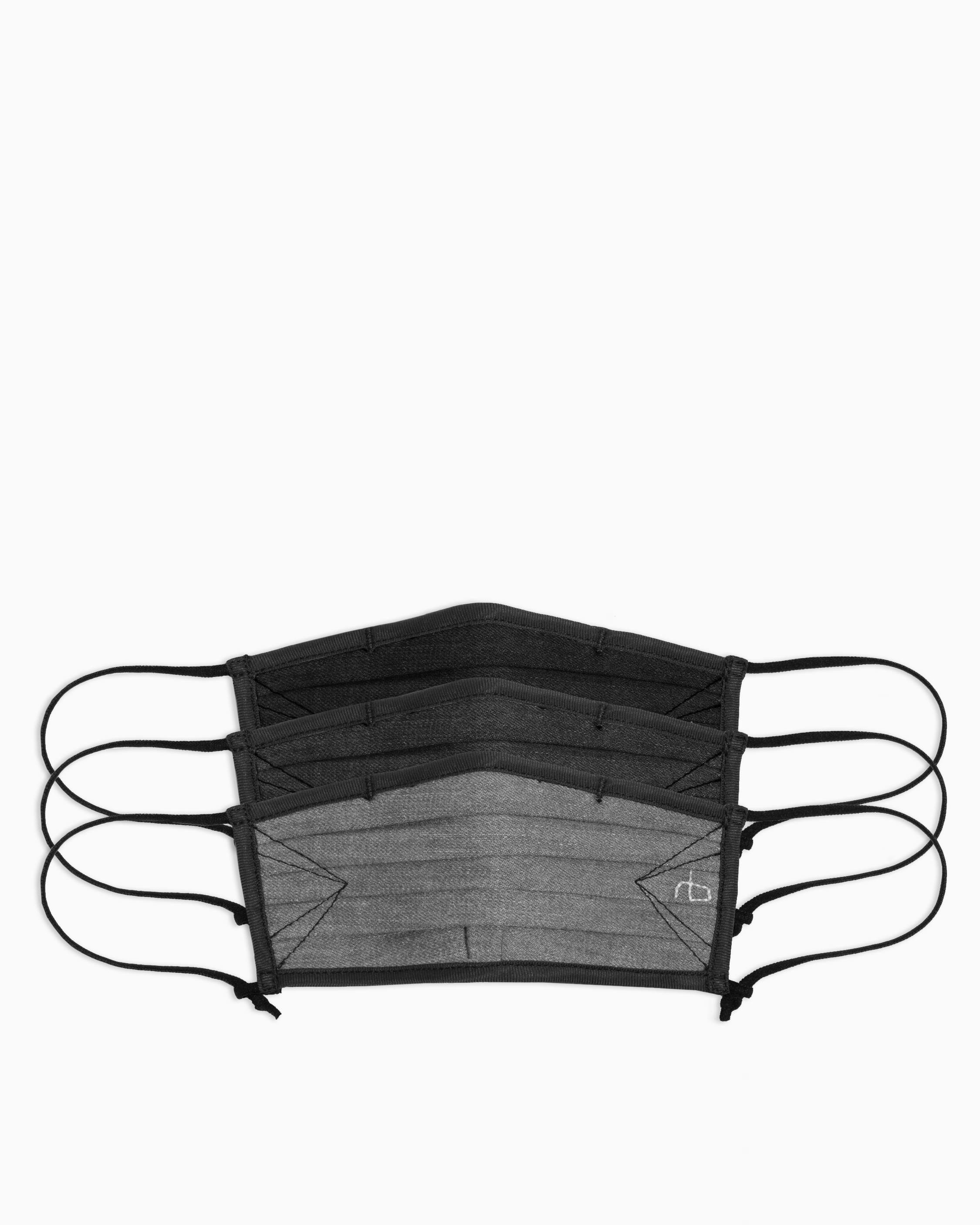 Though slightly more expensive, these masks are definitely worth it. They are a 100% cotton and they allow you a greater range of motion so you can talk freely. This company also donates to different charities each month so I encourage you to buy from this company.
I could go on, but I believe that the masks that I have provided are probably the best ones you can find on the market. Because most of these masks are reusable they definitely need to be taken care of appropriately so as not to reduce its effectiveness. Please share and comment down below if you're interested in how to keep your masks clean and effective!
Follow me on Instagram @peter_uba.jr